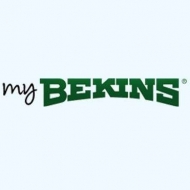 Jay

McConnel

Company : Bekins A1 Movers, Inc.

Title : Moving Company

City : Sarasota

State : Florida
941-315-7150
jmcconnell@bekinsa1.com
Mon-Fri 9:00 am to 5:00 pm
Saturday and Sunday by Appointment
Visit My Website
About
Jay
You have your reasons for relocating: expansion, opening new facilities, or relocating an existing one. Even in the best of circumstances moving is stressful, and if done poorly, can be detrimental to your business. With our project management and expertise, myBekins will get you up and running with as little impact on your business as possible.
Fully Integrated Services
We're Full Service Movers, which means we go above and beyond to do everything we can to make your move as easy on you as possible. We handle the logistics, planning, transportation, installation, and more. We do it all. Moving companies are a dime a dozen these days, we pride ourselves on being at the forefront of our industry, developing techniques and methods to better serve our clients.
Experience
We've been doing this since 1936 and we're proud to still be doing it right. MyBekins owns and operates 21 physical branches in strategic locations throughout the U.S., along with the cooperation of over 300 Bekins and Wheaton agents.
More than likely, we're only a few miles from your current or future location. We have our own fleet of over 600 trucks, professional employees, company owned buildings, and storage warehouses across the country.
°    We have a Department of Transportation (DOT) number 716970.
°    We have a Motor Carrier (MC) number 224537.
Bottom line is we're legitimate movers who know what we're doing. But don't take our word for it. Do more research and listen to what our clients have to say. We're proud of our commitment to excellence and know you'll be able to clearly see the difference.
Why Use myBekins?
We're a real live brick and mortar moving company operating with our own assets.
We'll likely give you a binding price with an on-site appointment.
Our trained professionals are drug screened and undergo rigorous background checks so that only trusted professionals are allowed into your offices, resulting in a better, more secure service for you.
We're approved movers for the FBI, GSA, Department of Defense, and all Military branches.
We use the most advanced techniques and materials to minimize the risk of damage to your items, furniture, and building.
Learn More About My Bekins
Our History
Our Careers
Our Partnership with Bekins Van Lines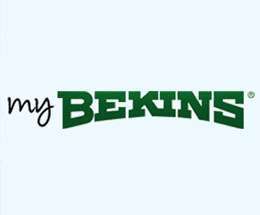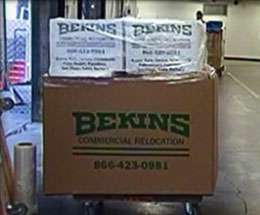 This user account status is Approved